So I started moving out of my apartment this week. With mixed feelings. I'm excited that I'm finally going home. For once I can furnish my own room with all the things that I want, and be able to spend time properly with my own family. At the same time, leaving the apartment is saying goodbye to another era of my life. And being one of the original three who rented the apartment 2 years ago, I feel guilty for leaving my friends behind, burdened with the task of finding replacements and handling the finances.

I reserved a whole day to pack up my things and bring back whatever I could in my small car. Baby helped. 2 year of accumulated trinkets, and I reminisce how each of them came to my possession. Small costume jewelery given by friends throughout the years. Scraps of paper that made me laugh. And stuff I don't even remember getting.

I laughed at myself, remembering how I used to write quotes everywhere, as my childish, romantic self daydreamt the day away, while everyone else was frantically writing down notes.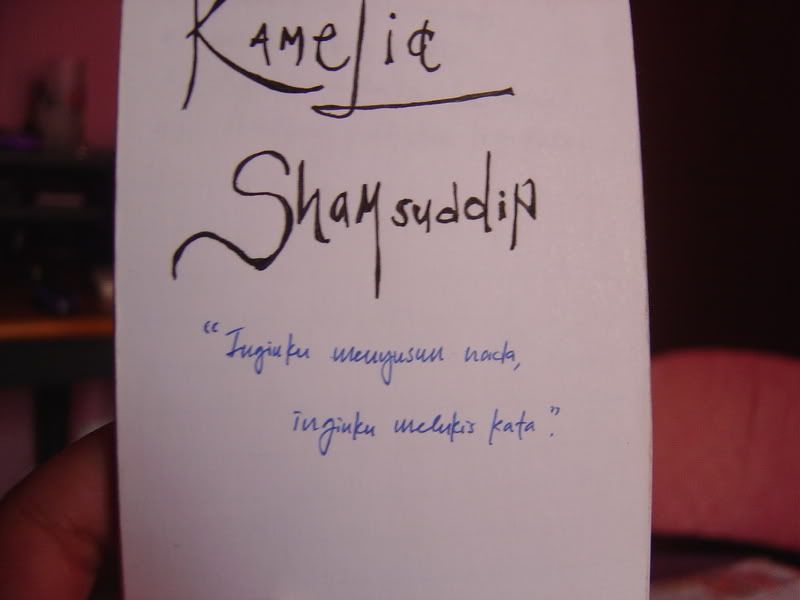 The bracelet I got from Kas for one of my birthdays. I don't remember which one. We've been friends since we were 13, you do the math.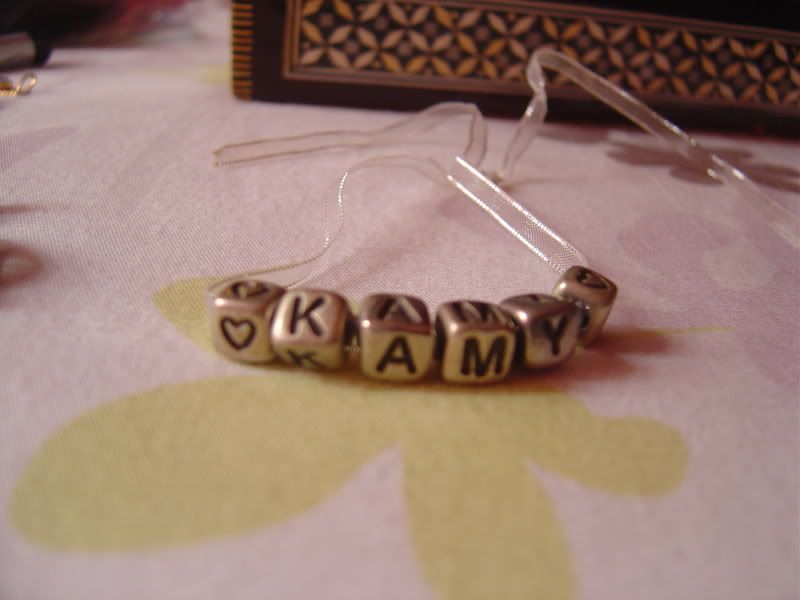 Yet another bracelet from a few Christmases ago. All the aunties pooled their winnings from their blackjack game and bought all the girls one.

Among the pile of papers and files was an organizer I used when I was the editor for The Scroll. I found notes scribbled by Jia Hui, drawings by Kas and notes to myself for that month's edition. If I was quick to throw out the rest of the items from my school days, I somehow couldn't bring myself to throw away this one. And so it sits on my shelf.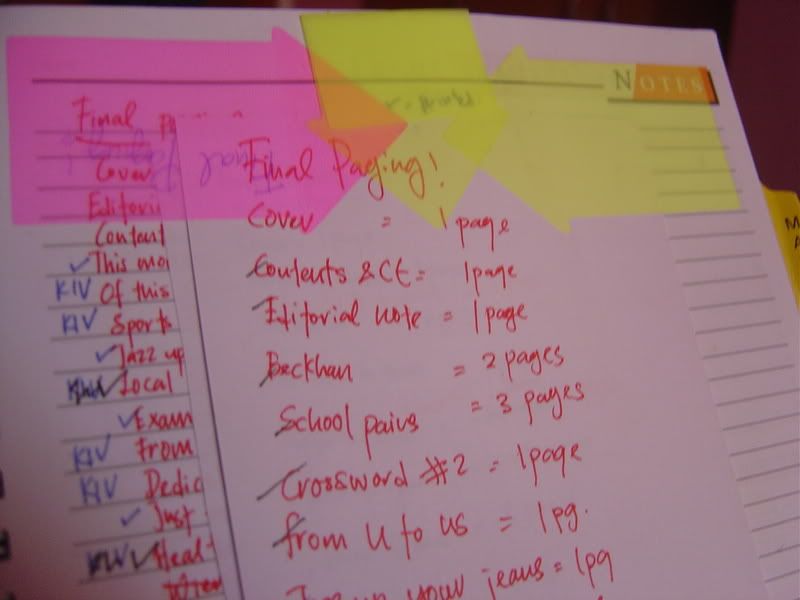 And then there was the necklace Prashant gave me so long ago. I think probably the only present I've received from a guy besides Baby. The chain's broken, and it's tarnished. But it's still in the jewelery box, reminding me of those innocent days we all took for granted.
And then there was the mecical certificate I got from spraining my ankle on the way to work one day. It was so bad, that I didn't even blog about it.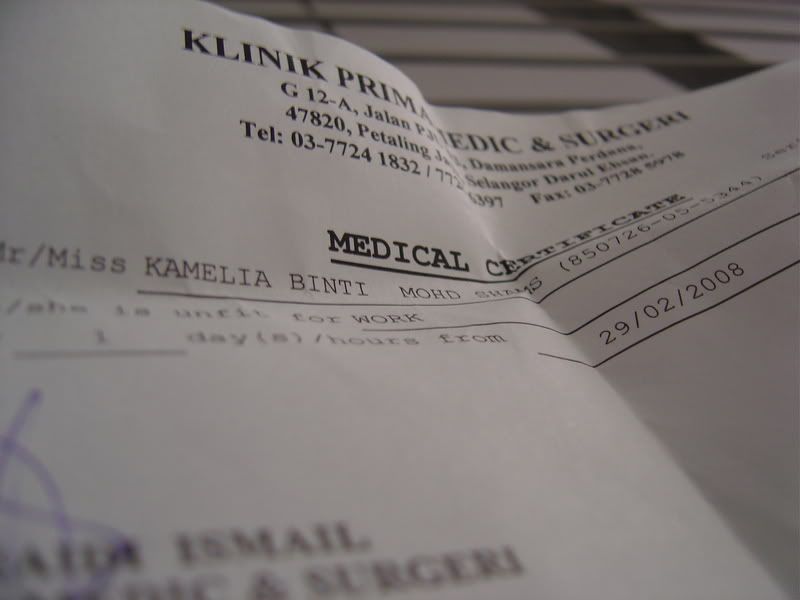 And then there were junk that I'd have to think twice why or how I ever got them.
Yes, I do miss the days that have gone by. I have my regrets. But I don't wish to re-do any of those days again. I'm happy with the memories that I have. Goodbye dear apartment. You have been both friend and foe to me. But I am fond of you all the same.